Submitted by

cynthia.white

on Tue, 2022-12-06 09:20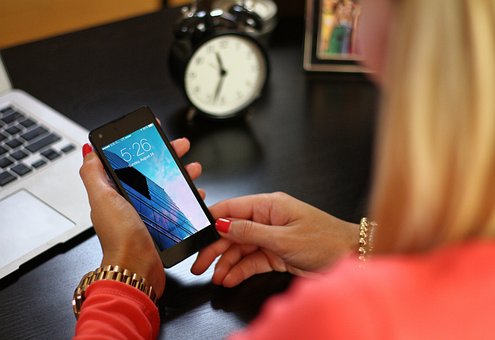 By now, it's no secret that most employees really value the flexibility of working from home. Even though the COVID 19 pandemic appears to be over for the most part, workers who were once afforded the opportunity to work remotely are hesitant to let go of that privilege. That should come as no surprise, given all the advantages that employees enjoy while working from home, such as: better work/life balance, the flexibility to develop their own work schedules, and the money they save when they don't have to commute or spend a small fortune on childcare.
It's easy to understand why workers want to continue to work from home, but it's also easy to see why so many managers want them to return to the office. The fact is that many employees do abuse the privilege of working remotely without direct supervision. From a management point of view, it may seem as though there is no effective means of really knowing whether the employee is actually on the job or not when he or she is not physically in the office.
Elon Musk is one good example of a manager who is famously NOT a fan of remote work. In June of 2022, he mandated that all Tesla employees must return to the office to work a standard 40-hour work week. More recently, in November of 2022, he insisted that Twitter employees follow suit and give up their remote jobs to return to work onsite. Some people believed that Musk was using the remote work ultimatum at Tesla as an excuse to layoff some percentage of the workforce, and that the same might have been true for Twitter. But the reaction by Twitter employees to the demand that they return to the office apparently took Musk by surprise. After being told that they needed to return to the office or find another job, a huge number of employees did just that: they left Twitter, which resulted in a mass exodus of workers from the social media giant. This caused even Musk to soften his original tone and tell Twitter employees in regard to remote work "All that is required for approval is that your manager takes responsibility for ensuring that you are making an excellent contribution."
Fortunately for those Twitter supervisors – and for all other managers who are responsible for ensuring that their remote employees are indeed doing their jobs – there's a simple solution to the problem. It's called MySammy, our cloud-based software that was developed many years ago with this exact scenario in mind: to ensure that work-from-home employees are actively engaged in work tasks and being as productive as possible while working remotely. If you're looking for the most effective way to measure the productivity levels of your remote workers, and to do so in a completely transparent manner, sign up for your FREE trial of MySammy today!