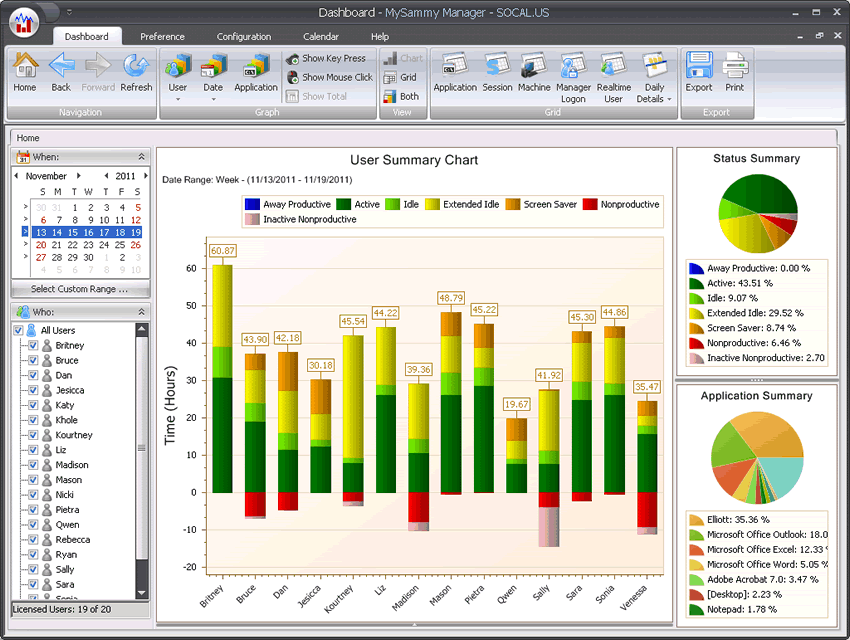 Date range
Click the month, day or arrow to view data for selected period.
User selection
Click the users to view his/her data and analyze multiple users simultaneously.
Status summary
Shows percentage of time spent in each category.
Application summary
Pie chart and list with percentage of time spent using each application.
Graph toolbar
Show graphical report based on users, dates or applications.
Key & Mouse
Show number of keys pressed and mouse clicks statistics on additional graphs.
View toolbar
Switch between chart and grid view, or display both.
Grid toolbar
Show different reports in tabular format.
Export toolbar
Export reports to PDF, excel or html formats, or directly print reports.