Submitted by

cynthia.white

on Mon, 2021-01-25 13:10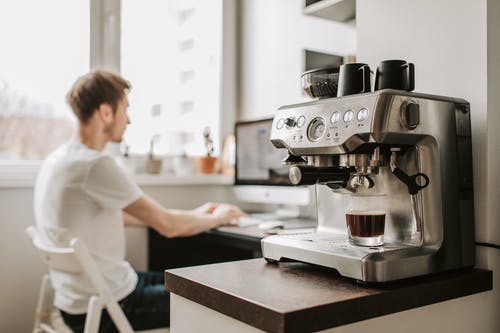 Thanks to the COVID-19 pandemic, the trend of telecommuting has experienced massive growth over the past year. For company owners and managers, establishing and supervising a remote workforce has presented a few challenges. One of those is determining what you can provide to your remote staff that would help them in their daily work-from-home routine. That's why we've compiled this list of perks that will encourage your telecommuters to be as productive as possible:
A company computer – Provide each remote worker with a company computer equipped with the software necessary for them to perform their tasks at home, and can be easily serviced by your IT staff should the need arise. Another advantage of providing a company computer to each employee is that it will enable you, as a manager, to more accurately measure the productivity level of your workers. You can easily accomplish this with MySammy, our cloud-based software that accurately measures productivity levels without the need for "spyware" or website-blocking software. MySammy is designed to be used with full knowledge of your remote employees, so that they can actually monitor their own productivity levels and challenge themselves to perform at their optimum level, even when working from home.
Provide Internet access – The quality of Internet service is variable. So it makes sense to ensure that your employees' Internet service is fast enough for them to be able perform their computer-related work tasks from home. A slow Internet connection can not only be frustrating for your remote workers – it can also lower their productivity levels. Making sure your employees can be as productive as possible is well worth the investment in paying for a high quality Internet connection.
Provide a business phone – It's important that your employees' home phones and business phones remain separate. One of the most popular options for remote employees is a VoIP (Voice over Internet Protocol) phone system, which enables employees to make phone calls via an Internet connection rather than a traditional analog phone line. This option will allow your workers to keep the same phone number they had when they worked in the office, and is typically an easy and economical way for telecommuters to stay in touch with their managers, coworkers, clients, customers, etc.
Furnish a home office –It's vital that telecommuting employees have a separate area within their homes where they can focus on work and not be distracted. But office furniture is expensive, and many people might hesitate to spend the money necessary for a desk and a chair, for example. For that reason, furnishing a home office would be an attractive perk for any telecommuter.
Pay for monthly "miscellaneous" expenses – There are a variety of expenses associated with working at home. These could include everything from office supplies and coffee to a higher-than-usual utility bill. Help your workers cover these costs by setting a fixed monthly budget and reimburse them for these miscellaneous expenses.
Meet the challenges of managing a remote workforce by offering attractive perks to employees, including MySammy. Our software was designed specifically for managers of remote workers to ensure that their employees are as productive as possible. Sign up for your free trial of MySammy today!