Submitted by

cynthia.white

on Tue, 2020-07-14 13:06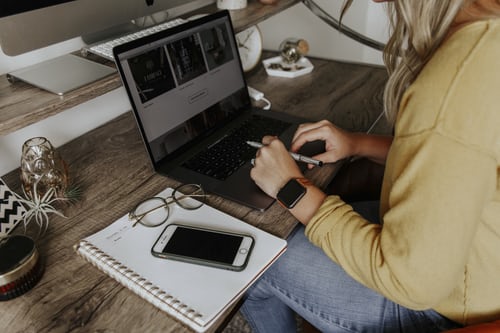 During the COVID-19 pandemic, people all over the US and throughout the world have been working from home – many of them for the first time. And that trend may continue long past the current crisis. In fact, according to a recent NPR article, Mark Zuckerberg expects half of his current staff to be working from home on a permanent basis within the next 5 to 10 years, and chances are he's not the only CEO thinking along those lines. While telecommuting may seem like something new many of us, the truth is that many professionals have been working remotely and managing remote teams for years. Here are just some of the people for whom working from home has been the norm all along:
Insurance agents – For many years, insurance agents have enjoyed the benefits of working from home. That's not surprising considering the fact that it's just as easy to prepare insurance paperwork and communicate with policyholders from a home office as it is from a company location.
Mortgage industry – A variety of jobs within the mortgage industry lend themselves to working remotely, including loan officer, mortgage processor, mortgage underwriter, and escrow officer. This is particularly true in our digital age, when mortgage paperwork can easily be distributed and electronically signed by all parties involved in a transaction.
Customer service representatives – There was a time, not too long ago, when contacting a customer service representative meant calling the company and speaking to a customer service person onsite. But in the 21st century, that has all changed. Now, chances are when you speak to a customer service rep – whether it's over the phone, via email or chat – you're talking to someone who's telecommuting.
Software developers – From the inception of this profession, software developers have had the luxury of being able to work remotely. After all, their jobs involve computers – from creation of software to the "delivery" of the end product to their clients – and every step of that process is easily accomplished when working from home.
Accountants – Accounting is another profession that lends itself to telecommuting. The nature of the job – whether it's financial planning, auditing, accounts payable/receivable, etc. – can be done from virtually anywhere. That is especially true nowadays, when accounting information can be easily accessed and shared online.
Consultants – Consultants of all types have been working from home for decades. Although these positions often require in-person meetings with their clients, an increasing number of them do not – such as consultants in IT and business, for example. For many consultants, the majority if not all of their work can be done remotely.
Salespeople – Depending on the type of product being sold, salespeople can often easily work from home or some other remote location. This is particularly true for sales professionals who are selling a service or some other intangible, where in-person presentations either aren't necessary or can be replaced with online demonstrations or videos.
If you're feeling unsure about managing a remote workforce, take a moment to remember how many professionals have been successfully working from home – and supervising other telecommuters as well. That may sound like a daunting task, but managing a remote team is easy if you utilize the technological tools designed for that purpose – like MySammy, for example. MySammy was created specifically for managers of telecommuters. Our cloud-based software not only measures productivity levels of remote workers; it also produces a variety of reports that assist you in your supervisory tasks. And MySammy is intended to be used with the full knowledge of your remote workers, so there's no "spying" or invading of your employees' privacy involved. Join the ranks of other professionals who have been successfully managing remote teams all along – sign up for your free trial of MySammy today!