Submitted by

cynthia.white

on Mon, 2021-10-04 13:04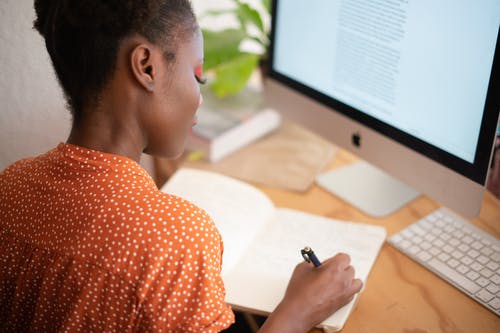 Even amidst the COVID-19 pandemic, when so many businesses were enabling their employees to work from home, some employers are still hesitant. Whether that's due to concerns over employee productivity, uncertainty of how to set up staff members to work remotely, or any number of other reasons, some company executives are still not comfortable with their employees telecommuting. If you're one of those, we've written this article for you. What follows are 10 of the top reasons why you should let your employees work from home.
Your employees will be happier, and happier employees are less likely to quit. Recent surveys have shown that people value working from home so much that they would accept lower salaries just to be able to do it.
It will save you money. While it's true that it will cost a certain amount of money to set up your employees with the computers, internet connections, etc. that they'll need to work from home, you won't have to pay for office space, not to mention office supplies, coffee, snacks, etc.
Your employees will call in sick less often. Not only does telecommuting make workers happier, studies show that it makes them healthier as well. And a healthier workforce adds up to fewer sick days and overall higher productivity.
You can hire employees from anywhere. If your staff works from home, that means that you can hire the best, most talented people available without having to convince them to relocate and, of course, without having to pay their relocation expenses.
Setting up employees for remote work is easier than ever. It involves supplying the worker with a company laptop, a strong internet connection, an IP phone and whatever other technical tools they may need to get the job done – all from the comfort of their own home.
Fewer office meetings equals more time for employees to actually work. Meetings over Zoom or some other internet conferencing tool are less time-consuming and easier to keep on track than traditional face-to-face meetings.
Your company's reputation will benefit. Never underestimate the popularity of remote work. Once the word gets out that you're letting employees work from home, your company's reputation will benefit.
You'll reduce employee burnout. The day-to-day grind of commuting back and forth to a job can weigh heavily on some workers, leading to job dissatisfaction and burnout. Working from home allows employees to have a healthier balance between their professional and personal lives, and that means less burnout.
Your workers will save money. Given the fact that they won't have to pay for commuting transportation costs, childcare, lunches out, etc., it's pretty obvious that working from home will save your employees money. And that benefits you in their overall increased job satisfaction and loyalty to the company.
Your employees will be more productive. This one may surprise you, but it's true! All you need is a tool like MySammy, our cloud-based software specifically designed to measure productivity levels of remote workers.
If you're still hesitant to allow your staff to telecommute, remember these top 10 reasons why you should let them work from home. And we can't think of a better way to start than to sign up now for your free trial of MySammy. Our easy-to-use software allows you to measure employee productivity without spyware or blocking websites. In fact, MySammy is intended to be used with the full knowledge of your workers. It can even help to motivate them to increase their own productivity at home. Find out more about MySammy today, and jump on the work-from-home bandwagon!